Finissage
Aniceto Exposito Lopez: In Between
Join us this Saturday 4 March for the finissage, to meet the artist, discover the inspiration behind his practice, exchange thoughts on his work while enjoying a coffee at our Cloud Bar!
14:00 - 18:00
Free
Cloud Seven, Quai du Commerce 7, 1000 Brussels
Interested ?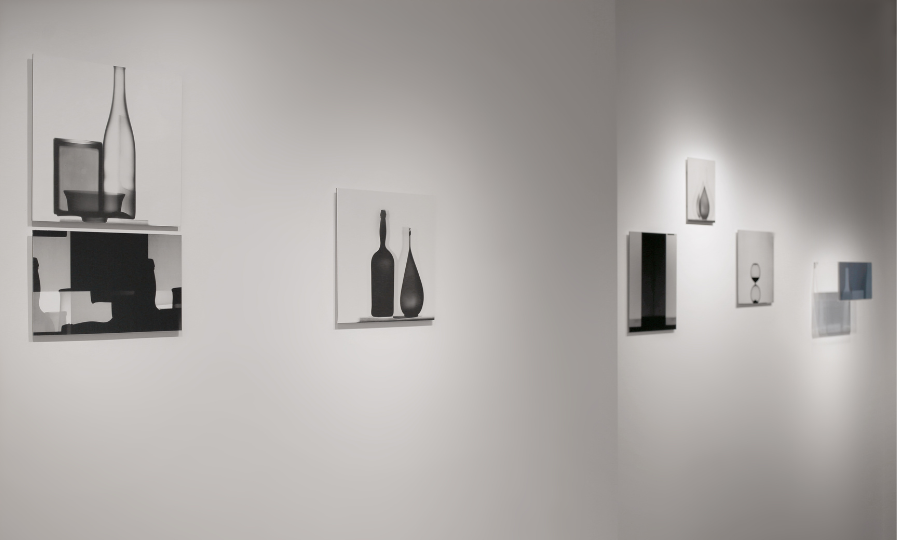 Finissage
The PhotoBrussels Festival has officially come to an end but In Between, our current exhibition of works by Aniceto Exposito Lopez, is still on view until Sunday 5 March.
Please join us on Saturday 4 March between 14:00 and 18:00 to meet the artist, discover the inspiration behind his practice, exchange thoughts on his work while enjoying a coffee at our Cloud Bar.
About
By pursuing a particular research on still life, the work of Aniceto Exposito Lopez (Spain, 1962) questions the reality of objects and explores representation by reflecting on what is visible and what is not, the relationship between absence and presence, and everything in between these apparent opposites.
The artist's interest in the duality between visibility and invisibility, together with a desire to capture what could be seen, led him to investigate these concepts through X-ray experimentations, to unveil what he considers "apparently" invisible traces of concrete subjects. X-rays make visible what is not perceivable by the human eye, demonstrating that an object's invisible qualities are a false perception. Aniceto rejects the idea that absence implies inexistence precisely because, with the help of radiographic processes, the unknown can be explored. In his search to question the hidden meaning of objects, he seeks presence in an apparent absence, placing the focus of interest on what an artwork can tell for itself when the notion of reality is called into question. In doing so, he translates and reveals the hidden qualities that emerge from a visible reality, letting the artwork speak for itself.
Aniceto's creative process establishes a direct link with Marcel Duchamp's take on perception: "Every three-dimensional object is a projection of a four-dimensional thing that we do not know". In this line of thought, Aniceto's images are the outcome of an experimental process which, rather than providing an affirmative conclusion, reflects an ongoing research that explores the trace of an image and the image of a trace. Simultaneously, he ignores the differences that are traditionally attached to figuration and abstraction.
The artist considers X-rays as a photographic negative that reverses the positive and negative values of this medium. His work is mostly based on the composition of three-dimensional still lifes conceived in a medical imaging laboratory. Using objects from different periods and origins, he takes a series of photographs, evaluates the results, repeating the process by changing the position of the objects and shooting from different angles until an unknown image emerges. He then presents his compositions inserted in a three-dimensional plexiglass support.
In Between aims to visualise a personal quest by presenting works made between 1993 and 2023, in some cases, revisiting the same images. In addition to a series of X-rays, In Between introduces new works that further explore the space between figuration and abstraction. In one of these, Aniceto enlarges the detail of a partially deteriorated portrait taken in a photobooth resulting in an image that merges the original photograph with the traces of time left on the physical object. In another approach, Aniceto presents a digital image designed from scratch, giving materiality and temporality to a concept.
Aniceto Exposito Lopez is a Liège-based visual artist. His work has been part of the Frédéric de Goldschmidt Collection since its origins and was the subject of the first exhibition Frédéric organised in 2008. Fifteen years later, Cloud Seven's founder and collector welcomes the artist back to exhibit his latest work in the context of the PhotoBrussels Festival 2023.